A Big Term For Big Beautiful Women On BBW Dating Site
Posted by:
admin
| Posted on:
May 30, 2016
Read More ...
  The term BBW was once copyrighted and used only in the context of BBW Magazine,but now,with the growing swath of web-based BBW dating sites available to the public,the term's usage has spread over the years,to the point that big beautiful women are now identifying as BBW,BBBW,DBBW and more.
  As the acronym slowly infiltrates the daily English vocabulary,many women have been adopting the term to describe themselves—favoring it as a self-descriptive term over words like chubby,obese,overweight or full-figured.Like in many controversial cases of political correctness,there are two sides to every coin.Where some strongly identify as BBW,others feel that simply describing themselves as fat works just fine for them.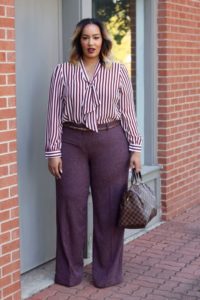 Now the term BBW is even used to announce or label events specifically targeted to such women and persons interested in them.BBW as a description can now be seen headlining dance clubs,restaurants,fashion stores,modeling shows and more.As is the case with dating sites,using the term BBW brings in BBW customers and the people that think fat is beautiful.
  The change in terminology greatly ties to the Fat Acceptance Movement which is sometimes called the Size Acceptance Movement.The movement is a grassroots effort to change societal attitudes towards fat individuals.Now a big term for big beautiful women on BBW dating site is very popular,more plus size men and big beautiful women have found their soul mate here.