How to Handle Scammers when Using BBW Dating Sites
Posted by:
admin
| Posted on:
July 22, 2021
Read More ...
For most people who are interested in BBW dating, making an account in the BBW dating sites can really help them a lot to find their best matches in no time. Perhaps you are one of them and have used the site for a while.

But one of the most excruciating downsides of using the BBW dating site is the possibility to meet scammers there.

Even in a top BBW dating site that you can find on the internet, you will notice some scammers are lurking behind the profiles. So, how to counter these scammers? How to identify them? Read these tips until you finish so that you'll know what to do.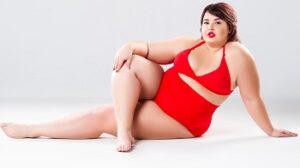 Read the signs

Before avoiding the scammers in BBW dating apps you use, you need to know how to recognize them. There are some signs that you need to know so that you can identify them as scammers. Here are some signs that you don't want to overlook:

They quickly fall in love with you and won't be shy to say "I love you"
They will announce that you're the only one for them
It looks like they are avoiding you when you want to call or video call them
They have a lot of grammar mistakes when texting
They might have an accident or disease so that they need your financial support
You are always rejected when you want to meet them in person

There are also other signs but I only mentioned the most frequent ones for you. Consider always taking a look at those points when contacting new people you meet on the internet.

Protect yourself from scammers

Always ready for the signs of the other people you've just met. Sometimes, if it is too good to be true, then it probably is.

All trustworthy BBW dating apps must state their privacy policies and responsive customer support. If you have noticed some scammers on the platform, you could hit the report button. The professional staff will take appropriate measures to handle the scammers on their site. Just like other service providers, they don't want to lose their customers because of these scammers. So, they will do their best to protect your privacy and security.
You also need to practice security for yourself as well. For instance, do not easily share your personal information with other people.
Always use 2 factors authentication to fortify the protection of your account.

Always keep on the plus size dating sites and platforms. Scammers tend to lurk you out of the site so that they can snatch your identity and important information.

Consider using the tips above to stay safe and fun when using curvy dating sites. Hope you will find your best match sooner than later.